Are you interested in making your favorite celebrity into a Work of Pumpkin Art? Or perhaps your spouse, your dog, your boss, or any number of other subjects? Well again this year, The Pumpkin Wizard is
taking orders for custom-made pumpkin carving patterns.


Prices for custom patterns will depend on the complexity of the subject, and will Break Down like this:


Cartoon Character or Similar Simple Design: $25


Head Shot of Person or Pet, Cars, Boats, or Company Logos: $35


Picture with Multiple Faces: $45



Prices may be higher depending on the subject matter, but these prices are correct in most cases. Price breaks may be offered if your request is a subject that may be of interest to other carvers, and you are willing to allow it to be offered on the main site.

Since the pattern costs can vary greatly depending on the complexity of the subject, please email me with a picture attached for a quote.

To make a custom pattern request, send a copy of your picture(s) to millbrad@carvingpumpkins.com . I will give you an estimate, and you can decide if you want to have the pattern made. Payments will be handled by Paypal for credit cards, or by check or money order.


Some Custom Carving and Pattern Examples: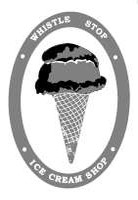 Please Note:
Because Halloween is such a busy season for me, the sooner you get your custom pattern requests in, the better the chance that I'll be able to get them done in time for the big day.